Appliance Covers

Appliance covers will add a spiffy look to your kitchen, keep appliances dust-free, and help your counters look neat and orderly. Also, food splatters will not discolor your expensive small appliances, nor will those splatters of oil and grease fall into your toaster or blender. Plus, that touch of complementary color will enhance the bright, stylish look of your kitchen, at such a small cost. They clean up easily, either with a damp cloth or with a short washing machine cycle.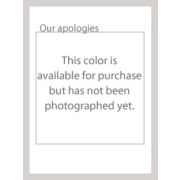 Lisa Appliance Covers
These fashionable polyester and cotton appliance covers will add color to your kitchen, and protect your valuable small appliances from dust, grease, grime, and splatter. They are machine washable, so cleaning them up is a whole lot easier than getting the gunk off a toaster oven.
See Liza Size and Color Options
Bella Rose Appliance Covers
These flowery-patterned appliance covers will keep your valuable and essential countertop appliances dust free and splatters will only fall upon their machine washable polyester and cotton fabric, and not on the switches, nobs, digital displays, gears, elements, and shiny stainless finishes.
See Bella Rose Size and
Color Options
Kinzua Cottage Collection
Not just appliance covers, but also curtains, cushions, napkins, placemats, tablecloths and more. Protect you appliances and transform your kitchen all at once, with the Kinzua Collection in checked, floral and vine patterns. Polyester/cotton. Made in the USA.
See Kinzua Size and Color Options
Food and Cooking Tips, Legal Stuff and More